Lilac is loved by many. Many like to plant this flower in the garden so that they can be immersed in its fragrance in summer. Who will say no to these cute little flowers? Lilac, the color for which this flower is named, has a flower meaning that symbolizes first love.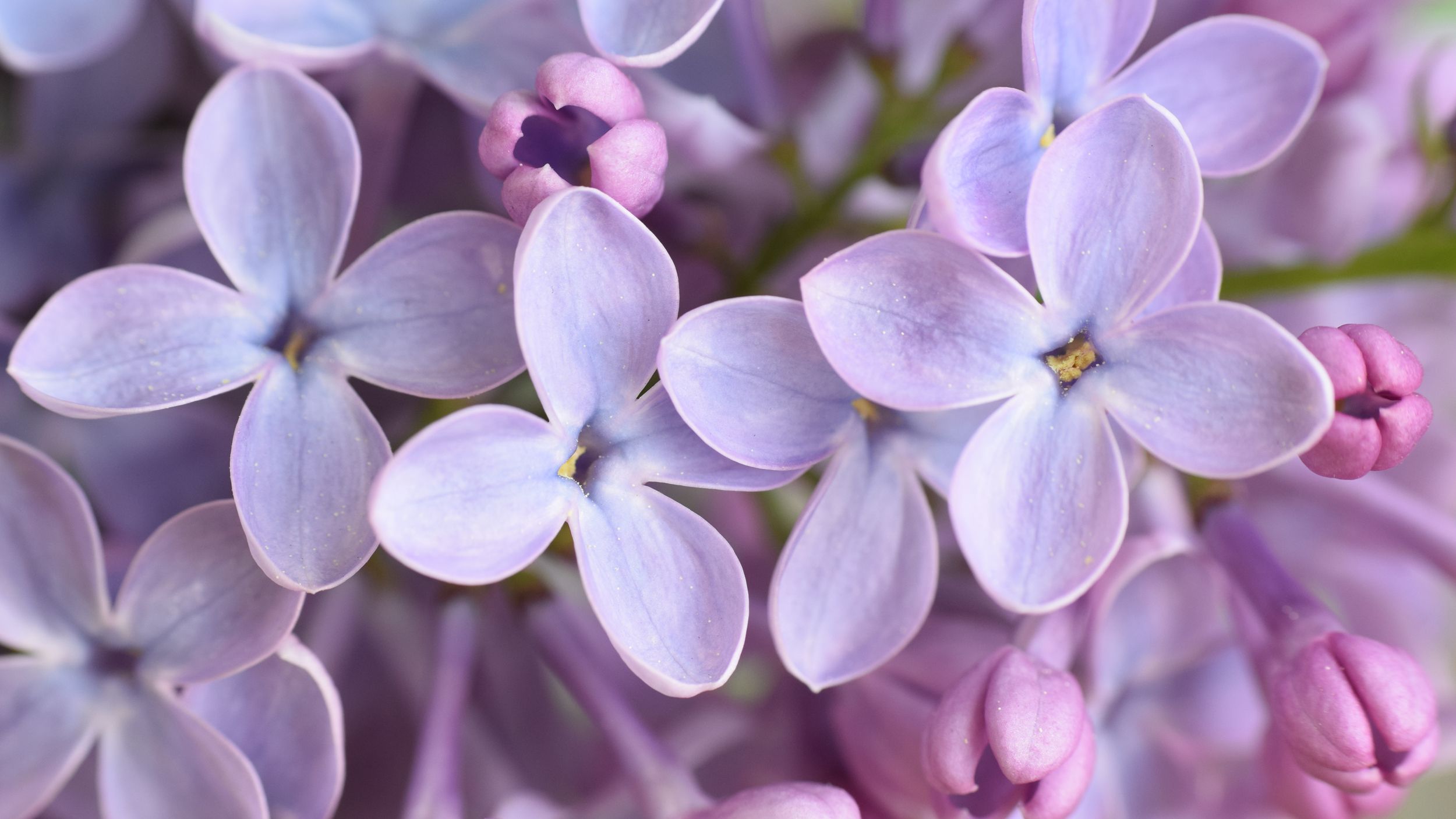 There is also a funny saying about it: most lilacs are born with four petals. If you can find a rare lilac that has 5 petals, you are lucky and blessed. Bring this 5-petal wonder to your love, he/she will be passed your good luck too.
No one knows this saying is true or not. But at least, this shows us people are willing to believe something beautiful about lilac. This belief suits in the world of perfumery too. Perfumers make lilac is an important component of the floral note family, and they will match it with other spices to make perfumes with lilac notes more fascinating.
Below are my mini-reviews of best smelling lilac perfume:
Frederic Malle En Passant Perfume
Lanvin Eclat d'Arpège
Gucci Guilty
Guerlain Idylle Eau de toilette
Aerin Lilac Path
Frederic Malle En Passant Perfume
By: Olivia Giacobetti
Notes: lilac, cucumber, wheat, petitgrain
When talking about perfume that smells like lilacs, you cannot miss out Frederic Malle En Passant. "En passant" is French for "passing through". One day when Olivia Giacobetti walked on a street in Italy, her hometown, she passed through a flower shop and a bakery. The smell from the two stores, merged with air on that street, made up the moment Olivia Giacobetti desired to capture.
En Passant smells what its name depicts. EDP (12%) as it is, it's as airy fresh as strolling in a spring garden. The greeny fresh cucumber draws the overcast sky in an April rainy season: light, fresh, cool. The word "watery lilac" best describes the smell. Watery, floral with wheat, smells as if a maiden kneading dough in a bakery in the alley in April rainy days.
Lanvin Eclat d'Arpège
By: Karine Dubreuil
Notes: lilac, tea leaf, peony peach blossom, musk, wisteria
When I first tried it, I used to doubt if I bought a fake one – strong alcohol with a very common fragrance. I love its bottle and colour, but it's so light, soft, airy that it seems not qualified to be an EDP. However, after a while, the alcohol dries away, I was in love! This scent is for a subtle, quiet woman. You first meet her in a breeze afternoon, curtains swaying along with the gentle wind, while she is reading her favourite books besides the window. She notices you, looking up at you. From the moment of eye contact, you are mesmerized by her.
Gucci Guilty
By: Aurelien Guichard
Notes: lilac, pink pepper, peach, patchouli, amber, geranium
A provocative beginning. A woman sitting alone at the bar counter at night. She smokes, she drinks whiskey, she fiddles with her golden earbob. Suffering ups and downs in her past, she knows well how to please herself. The floral middle note is freshly strong, like spring petrichor. It's the day when her boy kissed her when she was 12. She sometimes misses the puppy love in their adolescence. "Hey, I can't help but noticing you from across the room. Can I buy you a drink?" asks a man.
Gucci Guilty is the smell of a "guilty" woman who goes home after a wild night. Young women in their 20's may not like this fragrance. It's very long-lasting. The smell remaining on the cloth is saying to the world very confidently: I am a woman.
Guerlain Idylle Eau de toilette
By: Thierry Wasser
Notes: lilac, lily of the valley, musk, peony, rose
Guerlain Idylle is ladylike, fresh, joyful, exquisite. It captures springtime in a bottle. I have a young girl who grows up well-protected, spoiled and loved in mind. She carries a bunch of flowers, smiling towards me like breeze. She doesn't know what the darkness of the society is – she doesn't need to know. There is always someone sheltering her. She is arrogant and wilful, but if someone scolds her loudly, she is in tears. She is sentimental young, childish, but also prideful and perseverant. She is a good girl, who grows up in love. Guys who approach her, without exception, ready to kiss her shoestrings.
Aerin Lilac Path
By: Aerin Lauder
Notes: lilac, jasmine, angelica, honeysuckle, orange blossom
I used to live in a house in front of which there are 4 lilac trees. Every April they are in season. The cute little flowers grow in layers and clusters. They are lilac but not all the same, some of them are deep, while some are light. I liked to sit on the front stairs, immersing in the air with a fragrance of them. When you get close to sniffing them, there is a white-floral note in them but not provocative. When it sometimes rains, the drenched lilacs, mixed with wet soils, turned gloomy but more fascinating. Aerin Lilac Path takes such memories to me. The lilacs bloom in a spring garden, bees bustling, grasses flourishing. Wearing Aerin Lilac Path, you wear the whole spring.
Though a floral note in perfumery, lilac shows its variety among different perfumers. Which one is your favourite? Are there any other fragrances that remind you of spring?